U.S. News recognizes PNW academics and social mobility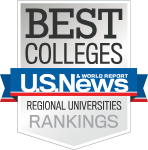 U.S. News & World Report recognized PNW for several undergraduate programs and social mobility in the publication's 2024 annual Best Colleges rankings. PNW was named a top regional university in the Midwest and ranked 33 among public institutions. Among regional Midwest universities, PNW is also a top performer in social mobility, a category measuring how well a university graduates Pell Grant recipients. The university also was recognized for its quality undergraduate programs in Engineering, Nursing, Psychology and Computer Science.
---
Campus police offer self-defense training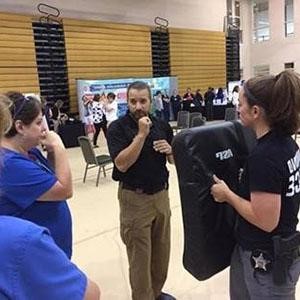 PNW police will offer its annual self-defense training for women on Oct. 16, from 6 p.m. to 9 p.m. in Lawshe Hall Room 131. Officers from Hammond and Schererville police will be instructors. All three officers are expert instructors who have training in Brazilian jiu-jitsu and other martial arts. They provide in-service training in self-defense to the Hammond and Schererville Police Departments. The training is designed to teach participants how to avoid dangerous situations and how to get away from an attacker. The training is free. The first 35 campus members who respond will be registered. To participate, contact Michelle Ciesar at [email protected] with your name and a phone number.
---
University adds 21st intercollegiate sport: STUNT
The university will add a new sport next academic year. STUNT is a sport that combines elements of cheerleading and gymnastics. One of the fastest growing sports in the country, STUNT is a head-to-head game between two teams that execute skills-based routines in various categories – partner stunts, jumps and tumbling, pyramids and tosses, and team routines. A search is currently underway for the head coach of PNW Pride STUNT.
Stompor to oversee PNW's social media marketing
Katie Stompor been promoted to executive director, Digital Media and Brand Management in the Office of Marketing and Communication. She will be responsible for leading the university's multimedia and social media strategies and brand management. Stompor has helped to expand the university's digital marketing efforts. Her team's creative designs, including recent Viewbooks and the Power Onward ad campaigns, have earned national recognition.
---
Hammond company to sell products based on PNW innovations
CBF Forensics has launched two products – a virtual reality program for forensic crime scene training and a system to quantify the amount of THC in manufactured CBD and hemp products – that are based on innovations achieved at the university. The VR technology, called Crime by the F.I.V.E.S., provides training scenarios that simulate live scenes. It is based on a program built by the Center for Innovation through Visualization and Simulation at PNW. The THC analyzer, QuanTHC, enables CBD and hemp manufacturers to measure the amount of THC, or tetrahydrocannabinol, in their products. THC is the main psychoactive compound in marijuana, and legal levels are restricted by law. CBF Forensics licenses its technologies, developed by Steele and collaborators, through the Purdue Innovated Office of Technology Commercialization. 
---
Campus events donate backpacks, supplies to local families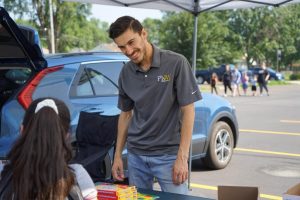 About 1,300 community residents received backpacks, notebooks, folders, writing instruments and other school supplies at two "Roaring Back to School" community events held at PNW's Hammond and Westville campuses. The events, held in August, are part of the university's commitment to neighboring communities through various outreach initiatives.