Tennis preview: PNW Tennis looks continue success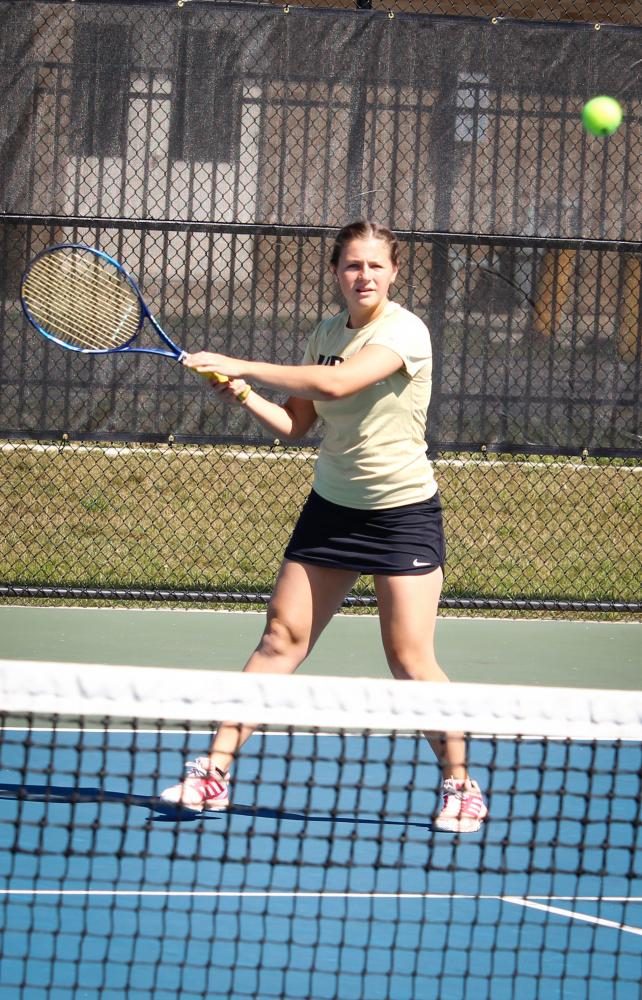 Hang on for a minute...we're trying to find some more stories you might like.
The men and women's tennis teams look forward to competing in Division II and expanding on last year's success this season. They continue under second-year head coach Lucian Tabic.
The men's tennis team finished with an 11-7 record at the start of the Tabic era.
Tabic is eager to see where the program's growth will lead and what this season will mean for the university's first year in a higher competition.
"As a coach, the biggest thing I look forward to this upcoming season is our program's growth and the way our student-athletes will, in many ways, introduce our university to the GLIAC and respectively, NCAA Division II," Tabic said.
Ulf Grosseloh, sophomore, said the biggest challenge this season will be the team's schedule.
"We will travel a lot, play at a high level every weekend and need to recover as fast as possible. Consequently, we will focus a lot in the fall on conditioning to be prepared for traveling and matches," Grosseloh said.
The men's season starts at home against Judson on Sept. 9.
The women's season began with an 8-1 win against North Central on Sept. 2. The women's tennis team finished 8-8 last season. Two freshmen and three seniors were added to the roster this season.
Since the team will be competing in the NCAA Division II this year, Tabic understands that the expectations for this year will be harder and need teamwork on and off the tennis court.
"We work with our student-athletes to develop individually and as part of a collective.  Our goals this year are to continue building on the great foundation we completed last season and to make sure each individual continues to progress with their academic, athletic and social growth at Purdue Northwest," Tabic said.
Selina Baez, senior, is looking forward to seeing how the tennis team will compete in the current season, but she still has some concerns.
"Fitness is definitely a new aspect brought to the team this season. I love to work out, but the running within a specified time has been a challenge for most of us to get a handle on. Once we can all keep up with our expectations then we will overcome that challenge and run into new ones," Baez said.
Baez expects a steep learning curve now that the team will be playing at a higher division.
"The GLIAC is definitely going to be a huge wake-up call. It will no doubt be pretty intense. The athletes within this division are trained at a higher level, so it will be interesting to see how we can build and match up against the competition as a team," Baez said.
The women's tennis team will have its season home opener against Indiana Tech on Sept. 9.