Pride tennis attracts global talent to play in Northwest Indiana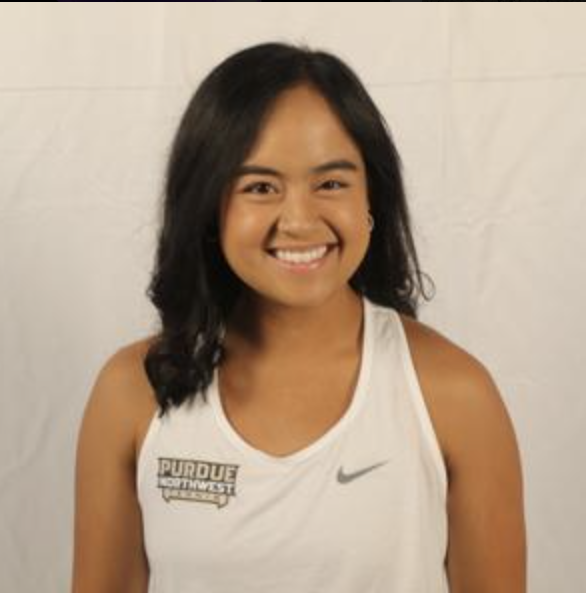 Purdue Northwest's tennis is ready to begin its team seasons behind a passionate, new head coach and players from all corners of the globe.
Roscoe Moonieyan was hired as men's and women's tennis coach in August. After eight seasons coaching at his alma matter, Union College in Barbourville, Kentucky,. he is ready for the season. 
"It's been a little bit of a challenge since I started," Moonieyan said. "Getting used to the NCAA and staying as far away from all of the violations as possible. But we had a lot of positive change and positive feedback. We have had some decent success in the fall."
Team members have been participating in various singles tournaments throughout the past few months, leading up to the beginning of the team play in early February.
Fall matches produced PNW' first nationally ranked player in sophomore Sienna Lopez. The Intercollegiate Tennis Association ranks her as the 48th best Division II singles player in the country.
This early success could help jumpstart the revival of the program, after the men's team finished 3-13 last year while the women's ended 5-14. 
Senior women's captain, Patricia Dizon, has her goals set high after the impressive fall start.
"I'm expecting that we are going to have a good season," she said. "Everyone on our team is very strong and competitive and we're only getting better. One of our biggest goals as a team is to make it to the conference tournament. It has always been the number- one goal for us."
Moonieyan had a front-row seat the teams' other progress as he's watched the men's and women's teams intently.
"We practice at the same time," he said.; "We travel to a lot of the same matches, and we do a lot of activities together."
One reason for the closeness is to encourage team-bonding. Tennis is often seen as an individual sport. A player does not need a doubles partner or teammates to succeed in singles competition.
"I like his emphasis on family and how we should be working together," Dizon said. "Team bonding is definitely a challenge that we are not used to. Tennis is usually an individual sport. Our whole life, we focused on ourselves. We never thought about a team. Coming into a college team, it can be a culture shock because that's not how we were taught."
The bonding is also crucial since many players are international. Of the 18 players on the men's and women's rosters, 11 came to PNW from other countries. Moonieyan hopes that these exercises can provide.
"It's really important to have a lot of team-bonding activities so that a lot of these players become comfortable," he said. "Tennis is kind of like a melting pot of different nationalities and cultures. So I do some activities to help people get more familiarized. We'll do a team dinner where someone cooks food or brings snacks from their country."
Coming from South Africa, Moonieyan understands the challenges all of his athletes must face.
"Since I came over as an international student and did the same thing all of them are doing, I know a lot of the struggles that they go through," he said. "I try my best to keep a close eye on them, especially in their first semester. When they get here, they are scared to make mistakes, but you have to make mistakes." 
Moonieyan believes recruiting international players is vital to the team, but riskier than looking for local talent.
"It's a lot more challenging recruiting international," he said. "I've been doing it for so long, where it has become second nature to me — especially with tennis, which is a sport where you have to recruit internationally. It's such a big global sport."
That means much of the early communication with prospective players, as well as the preliminary assessment, must be done through a screen. 
"That recruiting process is basically … online," Moonieyan said. "These players will send recruiting profiles and you have to do video analysis … and it can be deceiving sometimes. You're also going off of word- of- mouth, talking to coaches or people from their country. 
"You don't really know what you get until you get the kid on campus and you see them play," he said.
When the season is over, Moonieyan returns to his hometown to do what he does best – coach. He and his father – Claude – founded the Tenacity Tennis Academy in East London, South Africa, to teach the game to less fortunate children of the area. 
Moonieyan clearly enjoys coaching. 
"There's times where I forget that I'm being paid," he said. "I don't even see it as a job. As a coach, the number one priority for me is to use tennis as a tool to set you up for success further down the line. Watching your players grow from one year to the next is awesome and it's something that I really value." 
Leave a Comment