Cain Buchmeier, News Editor
The Indiana General Assembly approved the $35.1 million needed to fund the construction of the Bioscience Innovation Building on the Hammond campus. State legislators from the House and the Senate made the decision on April...
May 1, 2017 • No Comments
Kurt Urbanski, Staff Writer
The Dean's Leadership Group is led by John Weber, Dean of Students, and Amanda Schacht, Director of Student Life, and a scholarship is awarded to members. To become a member last year, students completed an application,...
May 1, 2017 • No Comments
Amanda Biro, Assistant News Editor
PNW will change its instructor evaluation system from Idea, which is partnered with Campus Labs, to Explorance Blue at the start of the summer semester. In Fall 2017, students will be able to complete evaluations through...
May 1, 2017 • No Comments
Maria Elena Miller, Staff Writer
The students of Oral Interpretation presented a theatre performance on the Westville campus on April 18 and April 23. The course was taught by Daniel Padberg, associate professor of communication and director of theatre. The...
May 1, 2017 • No Comments
View All »
Leah Medema, Arts & Leisure Writer
Students and student organizations lined up the driveway leading to the SUL building in celebration of the end of the Spring semester. The Spring Carnival was in full swing. Though the air was crisp and...
May 1, 2017 • No Comments
Donavan Barrier, Staff Writer
Purdue Northwest's production of "The Merchant of Venice," directed by Paul Hecht, was quite the riot. Leaving the audience with laughs and questions about society, PNW's take on William Shakespeare's...
May 1, 2017 • No Comments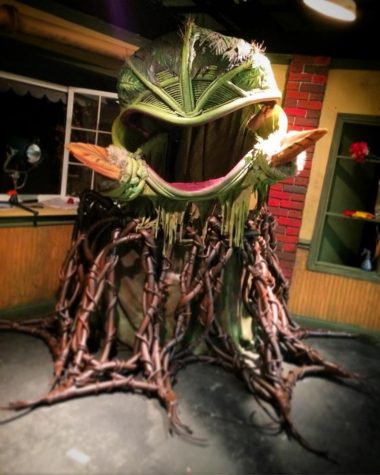 Audience's appetite for man-eating plant satisfied
April 27, 2017
Student spotlight: Sarah Maddox
April 19, 2017
Alumna puts on production of professor's play
April 18, 2017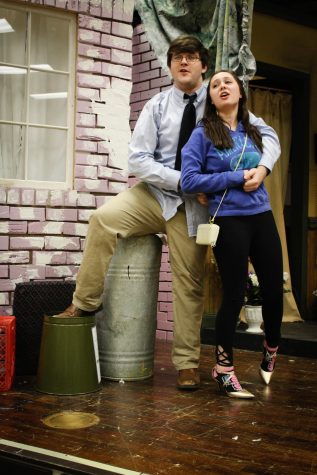 Mainstage musical with man-eating plant set to open
April 18, 2017
View All »
Hunter Saporiti, Sports Editor
PNW athletics will begin competing in the Great Lakes Intercollegiate Athletic Conference, a NCAA DII conference, for the 2017-18 athletic season. PNW was accepted into the NCAA DII membership process on Sept. 27 due to...
May 1, 2017 • No Comments
Brooke Sotelo, Photo Editor
May 1, 2017 • No Comments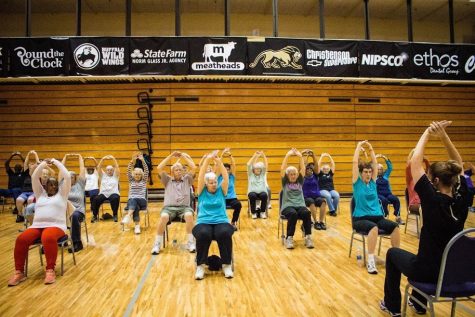 Karina Jimenez, Sports Editor
The Silver Sneakers Program at PNW is a functional exercise program designed for eligible senior citizens. The program focuses on muscular strength and range of movement, exercises that help with day-to-day activities....
May 1, 2017 • No Comments
Community competes in PNW Pride Classic
April 25, 2017
PNW softball splits doubleheader
April 18, 2017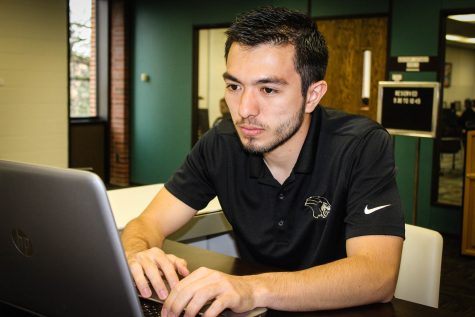 April 18, 2017
Women's golf competes during first spring season
April 4, 2017
View All »
Subscribe to our e-mail list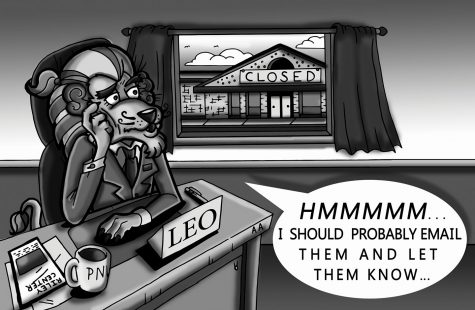 Jacob Yothment, Editor-in-Chief (print)
Since the beginning, unification has created a culture where the administration reveals news to the affected parties at the last second. Most recently, the administration...
April 18, 2017 • No Comments
Jacob Yothment, Editor-in-Chief (print)
After seeing past Student Government Association elections, I was disappointed this year to see that many of the students voting and candidates running simply did not care. To...
April 2, 2017 • No Comments
Column: A Westville student's point of view
March 21, 2017
The word "unification" will never be forgotten by Purdue North Central and Calumet students. I...
Column: Equality for unequal campuses
March 7, 2017
With unification, there has been an underlying mindset that all things should be equal between the two...
Column: An unwelcome Welcome Center
February 21, 2017
When the Welcome Center opened at the start of the Fall 2016 Semester, my first thought was, "Why do...
View All »