Cain Buchmeier, News Editor
According to a report by Jeff Shires, executive director of Concurrent Enrollment/Dual-Credit, 86 of PNW's 281 dual-credit instructors meet the Higher Learning Commission's qualification requirements. Of those that are qualif...
March 7 • No Comments
Ronny Bonnell, News Writer
PNW recently named Kenneth Chris Holford the new dean of the College of Engineering and Sciences. Holford was previously the dean of the College of Science and chair of the Department of Biology and Chemistry at the former...
March 6 • No Comments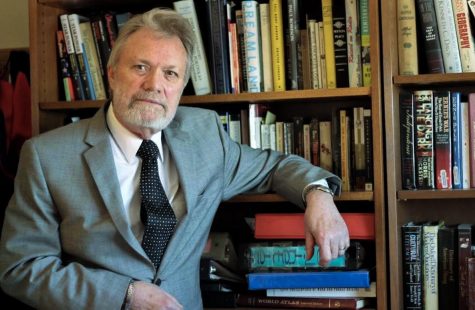 Jason Finner, Staff Writer
Jerry Holt, associate professor of English, has been awarded a Fulbright Grant to teach a year-long course in Norway for the 2017-18 school year. Holt will be traveling with his wife to Bergen, Norway in August to teach...
March 6 • 1 Comment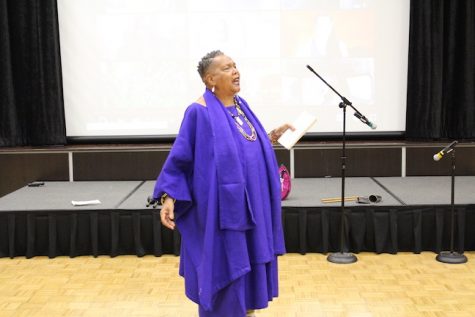 Amanda Biro, Assistant News Editor
In celebration of Black History Month, former Black Panther and artist Charlotte O'Neal visited PNW on Feb. 28 in Alumni Hall to speak about her life as a Black Panther. O'Neal, also known as Mama C, was welcomed to...
March 6 • No Comments
View All »
Elizabeth Long, Staff Writer
At the start of the fall semester PNW welcomed Krista Thompson to the Communication and Creative Arts department to teach courses in graphic design, advertising, art and photography. Thompson, visiting le...
March 20 • No Comments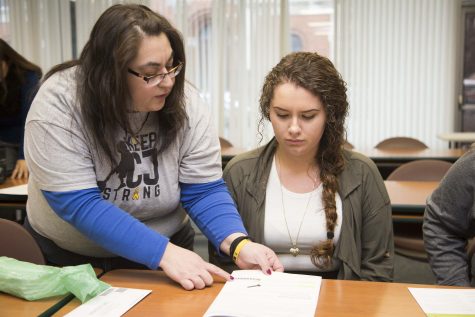 Leah Medema, Arts & Leisure Writer
Yvonne Altieri-Postelmans, a human resources student at PNW, said when she approaches people, she jumps at the opportunity to talk to them because she sees everyone's potential to save a life. After...
March 7 • No Comments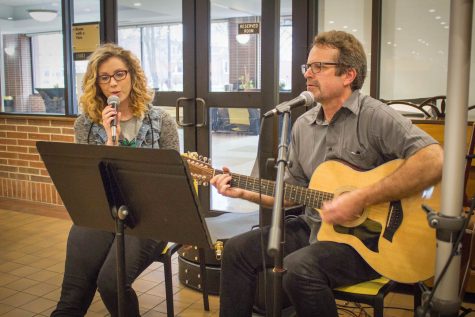 March 7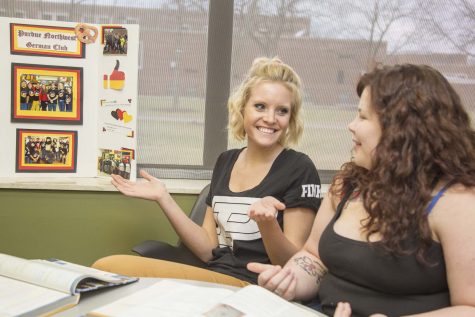 Gianni a genuine German genius
February 21
View All »
Cameron Tyler Page, Sports Writer
The PNW men's tennis team improved their overall record to 7-1 with a 6-3 win against Central College on March 4. Moritz Gisy, freshman, won at No. 1 singles to improve to 8-0. He beat his opponent in straight sets, ...
March 20 • No Comments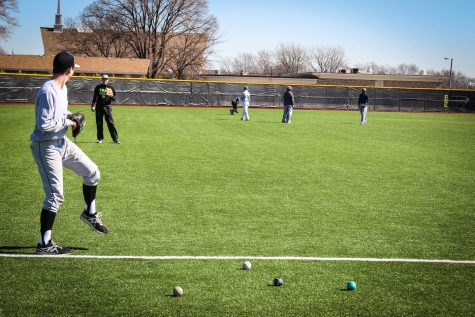 Eugene Dykes, Sports Writer
The PNW baseball team started their Spring 2017 season on March 4 with a 4-20 loss against Concordia University and a 3-0 victory against Viterbo University. The team held a 2-0 record during the Fall 2016 season. Dave...
March 7 • No Comments
Cameron Tyler Page, Sports Writer
The Fitness and Recreation Center at the Hammond Campus is offering new group exercise classes this spring semester. The classes range from Zumba and yoga to cardio, and abs and core. The classes are taught by certified...
March 7 • No Comments
Softball team off to winning start under new head coach
March 7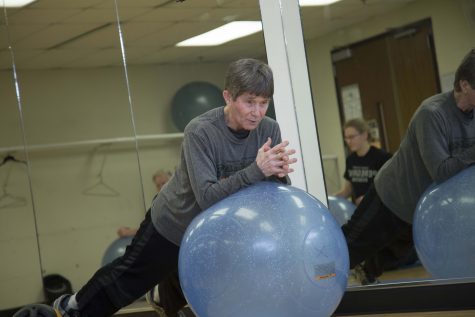 Fitness director's dedication to health and PNW
March 7
February 21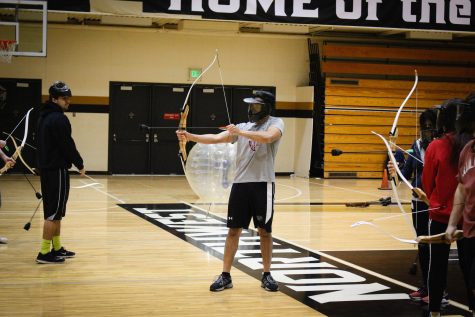 Hitting targets and shooting opponents: Intramurals new sport, combat archery
February 21
View All »