Goalkeeper makes PNW history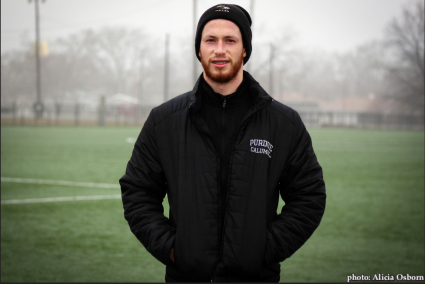 Hang on for a minute...we're trying to find some more stories you might like.
Miguel David, senior goalkeeper, was awarded the GLIAC Men's Soccer Defensive Player of the Week on Sept. 11 for recording two shutouts and finishing a double overtime game with five saves. David has become the first athlete to win a conference award since the move to Division II.
David is proud that he received the award, but he believes this award can actually help the team get noticed at the NCAA division II level.
"For the soccer team, I think this award means a great deal and honor. It is something we can be proud of and it shows that we have the talent and athletes in our school to compete and shine in Division II and the GLIAC conference," David said.
David gives credit to his teammates and coaches for helping him achieve this award.
"For me, this is a great award to receive. Being the first athlete to receive a GLIAC honor means a lot to me and I am very honored to be the first in school history. This shows that my hard work is paying off, but also I wouldn't have received such an award without the help of my coaches and teammates so I have everything to thank them for."
David also hopes that the team can rack up more awards just like this one.
"I feel that receiving team awards and individual awards brings confidence to our team and shows that our hard work is being rewarded. It also puts our school name out there and shows the rest of the GLIAC schools that we can compete and are developing great athletes here at PNW," David said.
David has recorded 28 saves so far this season, and the team sits at a record of 2-2-0 in the GLIAC. They return home Oct. 4 to play Davenport University.