Baleigh Thorn feels the new chancellor should have a background in psychology.  
"A new chancellor's experience in administration would be most effective and beneficial, however…a chancellor with a psychology background would have a better understanding of students and their mental well-being," said Thorn, a junior Psychology major.
"The leading cause of death for college students is suicide," she said. "Someone with psychological knowledge would provide a unique perspective. Awareness of the mental stress that students experience throughout a semester could be useful in preventing a mental health crisis."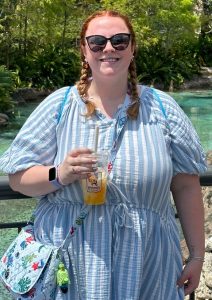 Thorn said a better understanding of people might have helped now-Chancellor Thomas Keon avoid making remarks deemed offensive during the December 2022 commencement ceremony.  After speaking gibberish, Keon said it was his version of an Asian language. He was criticized by faculty and groups across the country. 
"The chancellor's comments were unnecessary and thoughtless," said Thorn. He should have maintained his professionalism [and] said something unique or inspirational, instead of trying to be funny."   
The psychology major said she wouldn't mind the new chancellor being a woman, but thinks other attributes are more important.  
"The chancellor needs to be student-centered, interested and focused on the improvement of the lives of students," she said, adding that the individual must also demonstrate leadership to the faculty, staff, and alumni.   
"A university needs the support of its community," Thorn said. "The new chancellor should have experience with smaller universities because [they]would have a good understanding of a tight-knit community."  
Keon announced he would rejoin the faculty after completing his term as chancellor. Thorn said it might be best for him to leave PNW entirely after stepping down.
"The staff or faculty won't forget those [commencement] comments," she said. "If he stays, it will only create an awkward work environment."