"Streetcar" driven by emotional performances
Tennessee Williams' "A Streetcar Named Desire," directed by Morgan McCabe, limited term lecturer, invited audiences to the table of a crumbling household on Nov. 18, with its gripping acting, well-furnished set and compelling lighting and monologues.
The play tells the story of an uptown girl, Blanche, played by Laura Riggle, junior elementary education major, venturing down to visit her sister, Stella, played by Laura Pankowski, senior communication major, in New Orleans.
As Blanche, Riggle drove the plot and had audience members switching between laughing and shuddering. Riggle's sympathetic portrayal kept the audience pitying her character until the bitter end.
Pankowski's approach to the role of Stella demonstrated natural acting talent, with an ability to play off of her fellow actors, creating believable chemistry.
Much of the play's conflict stems from the personality clash between Blanche and Stella's husband, Stanley, played by Ranen Toosley, junior secondary English education major. Stella and Stanley's intense conflict, which represents the battle between the new society of the working class and the old South, strains Stella's relationship with her sister and her husband.
Toosley layered the role of the abusive husband, leaving the audience loathing him even in his better moments. The disgust he manifested for Blanche, coupled with his gaslighting of Stella and his tearing apart of the sisters, captivated the audience.
Matthew Ruiz, sophomore secondary education major, played the part of Mitch, a timid friend of Stanley's. As the plot progressed, Ruiz's initially soft-spoken portrayal eventually found an assertive voice that carried the weight of the scene.
The streamlined arrangement of the set suited the production well and allowed for fluent transitions that were never disrupted by a curtain, with every prop and light serving a purpose. Tailoring an entire production around a single room apartment lulled the audience into a false sense of quaintness. The lighting embellished monologues with certain colors cueing emotions and intensities.
Themes of violence engaged the audience members, building to unnerving scenes of bottle shattering and table flipping that left no one checking their watch for the time. "A Streetcar Named Desire" effectively tells a story of the descent into madness and the white-lies that always catch up.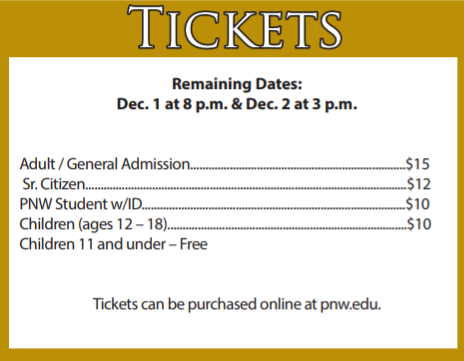 Leave a Comment