Bioscience building construction to begin
Construction for the Bioscience Innovation Building on the Hammond campus will begin on July 2, and a commemorative groundbreaking ceremony is currently slated for Aug. 23. The building, which will be located south of SULB and northeast of Lawshe, will open in 2020.
Douglas Clark, strategic director of Marketing and Communications, said the majority of the $40.5 million building will be a cross-disciplinary education space for the nursing and biology programs. He said the 68,000-square-foot building will include modern classrooms, research labs and open spaces for collaboration and group work.
During construction, entrances to SULB and Lawshe will remain open along with the pedestrian walkways. The bus stop south of SULB will be relocated to a spot that has not been determined yet.
The Bioscience building will replace Gyte Annex which is scheduled to be demolished in the summer of 2020, after the new building can be occupied. Clark said there are no current plans for an interior corridor to be constructed to connect the new building to Gyte and Powers.
"The established Peregrine Path will remain as an exterior connection," Clark said.
Approximately 250 parking spaces between the gated lot east of Lawshe and south of SULB will be displaced during construction.
A study was conducted by the university's Department of Public Safety in Fall 2017 to measure the potential impact the construction would have on campus parking. The study found that during peak hours, parking spaces were not filled to capacity and the parking garage had approximately 425 vacant spots
Clark said that it has been nearly 20 years since the Hammond campus had a new building constructed and that inconveniences come with any major project.
"While there is a lot of excitement in what the Bioscience Innovation Building means to the future of health care education at Purdue Northwest, the sights and sounds that come with a construction project of this scale will be something the Hammond campus hasn't experienced in quite some time," Clark said. "PNW's leadership and those directly involved in the project have been thoughtful to minimize as much as possible disruptions to the daily routine of students, faculty and staff."
The architect of the project is Cannon Design from Chicago. The construction manager as contractor is a joint venture between Berglund Construction and Power & Sons Construction Company from Chicago.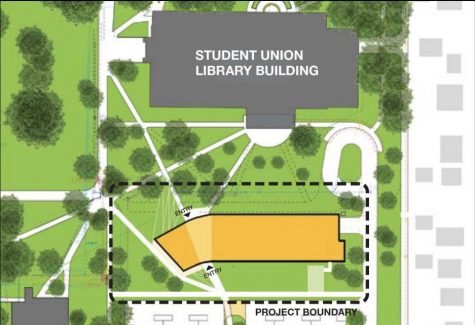 View Comments (1)