Comic-based Charlie Brown musical to open
Good grief! The PNW Theatre Company will be performing "You're a Good Man, Charlie Brown" in Alumni Hall on April 20, the first of six performances.
The musical comedy is based on the comic strip "PEANUTS" by Charles M. Schulz and the book, music and lyrics by Clark Gesner. It focuses on a day in the life of the Peanuts characters.
Notable songs include the namesake, "You're a Good Man, Charlie Brown," in which Charlie Brown's friends try to boost his confidence in not-so-endearing ways; Linus' ode to his blanket "My Blanket and Me."
The lead of Charlie Brown is being played by Daniel Straka, fourth-year hospitality tourism and management major. Straka said the show was not revealed to the cast until the auditions.
"I've always had a strong interest in music and theater arts. I chose to audition for the show not knowing what show we would be performing; however, I was happy to find out the show would be one that would be relatively easy to put together in a very short amount of time," Straka said.
The production is being directed by Michele Gustin, a first-time PNW director. Gustin is a northwest Indiana native and played Louise Seger in "Always..Patsy Cline" at the Memorial Opera House in Valparaiso, which closed on March 11.
Laura Riggle, sophomore elementary education major and lead Audrey in last year's musical "Little Shop of Horrors," will be performing as Lucy. Riggle said she is confident the cast will be ready for opening night.
"We have had limited rehearsal time, but we have all worked very hard to pull our weight so that we can put on a good production. Every time we come to rehearsal we keep getting better and progressing," Riggle said.
The rest of the cast will be as follows: George Jurincie as Linus, Sierra Stein as Patty, Isaac Tolliver as Schroeder and Laura Pankowski as Snoopy. Maria Machura is the stage manager and student director.
Riggle said the best part of rehearsals have been the community that has been created through them.
"I always love getting to know the cast and building the relationships," Riggle said.
Straka said that for people who are thinking about coming, it is a good way to take an hour and half out of their day to relax and enjoy a heartwarming story.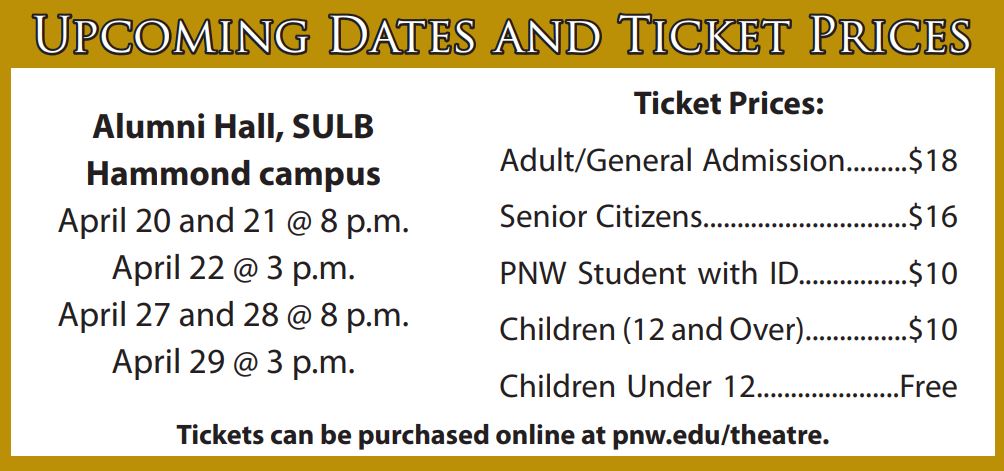 Update: The original version of this story noted that the cast would be performing the song "Beethoven Day," which is from the revival of the musical. This is incorrect, as the cast is performing the original version of the show. Also, the original version of this article misstated some of the cast members and their roles. The article has been updated to reflect the correct cast. The Pioneer Editorial Board regrets these errors.