PNW to receive $12 million arboretum donation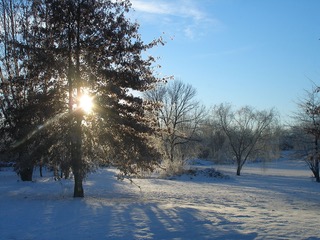 Hang on for a minute...we're trying to find some more stories you might like.
Taltree Arboretum and Gardens' board of directors and its founders Damien and Rita Gabis, will give PNW ownership of the 300-acre arboretum, located in Valparaiso, early this year. This is the largest donation in both campuses' history, valued at $12 million.
Chancellor Thomas Keon said the donation of the arboretum is indicative of how PNW is expanding its own identity.
"The most important part in terms of PNW having its own individual identity is that we were chosen by a family in Northwest Indiana to take on a $12 million gift," Keon said. "It means people are starting to see us as a strong, viable university."
Kris Falzone, vice chancellor for Marketing & Communications, said the foundation and Gabis family approached PNW in February 2017 about taking ownership of the arboretum.
"The Taltree Foundation and the Gabis family decided they wanted to find a home for the arboretum that would ensure its sustainability as a public space for education, research and conservation for many years to come," Falzone said. "This is a very exciting opportunity to enhance the quality of life in Northwest Indiana while providing a new educational, practical application and research opportunities for students and faculty."
Through the partnership, PNW's administration has agreed to use the arboretum for public, educational, conservation and recreational use. The arboretum will be renamed Gabis Arboretum at Purdue Northwest, pending renaming approval by the Purdue Board of Trustees in February 2018.
Falzone said there are no immediate changes in programs or facilities planned. All regular and nonseasonal Taltree employees will be offered employment as staff members at PNW. Falzone said the administration is committed to supporting and expanding the arboretum's mission.
"Other than new signs announcing the name change, visitors and members will continue to recognize and enjoy the arboretum as they have in years past," Falzone said.
There are no plans yet regarding what to do with the arboretum academically, but Falzone said there have been some discussions of academic opportunities. She said the arboretum could be used by English, humanities and other students and faculty to produce and perform theatrical productions on the arboretum grounds. She also said the School of Education can assist with the primary and secondary school students who visit the arboretum annually.
Keon said the arboretum can function as an opportunity for students to perform hands-on research in their specific discipline. Biology students could use the arboretum to focus on ecology and other forms of research, while engineering students could use the electric train outdoor exhibit as a learning model. Keon also mentioned that HTM and business students could use the facilities to host events and learn about nonprofit experiences.