Call for commemoration
PNW students want memorial wall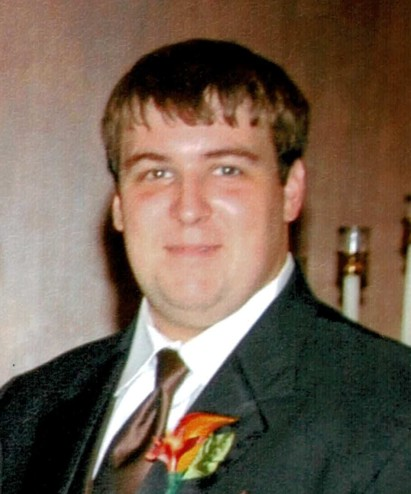 Two students want to create a university guideline that will commemorate students after their death.
Eric Taylor, junior triple major and the chief financial officer of SGA, and Cade Weiler, junior business management major and senator for the College of Business, want commemoration guidelines after former PNW student and friend Michael Bujaki died on July 30. Taylor said that a university-wide email was sent out about Bujaki's death to students, faculty and staff of PNW, but nothing else was done.
Taylor spoke with Daquan Williams, junior communication major and SGA president, about what to do.
"I told him I was unsure on what guidelines were in place, so I attempted to find out who exactly he would speak to in this situation," Williams said.
Taylor tried to get a tree planted for Bujaki in the open fields between SULB and Gyte, but since there are no guidelines in place to commemorate a student, Taylor could not get a tree for Bujaki. He tried again to commemorate Bujaki by requesting a plaque, but that did not go through either.
"The Finance and Accounting Club meant a lot to Michael, and he was very passionate about the organization," Taylor said. "He was a part of senior leadership."
He sent an email to several hundred members of the PNW community as the president of the Finance and Accounting Club on Oct. 29, asking students to boycott every school function except from those in the College of Business and the Finance and Accounting Club until guidelines would be created for commemoration.
"I was trying to lead with morals and purpose when the email was sent," Taylor said.
Taylor later sent out another email on Nov. 7, apologizing to the PNW community, saying that he "falsely [misrepresented] the interests of the Finance and Accounting Club." He said the idea of boycotting did not receive the momentum it needed to be successful.
He also wrote, "I understand that the misstep is not objectively separating my sentiment as a student and as a leader reflected poorly on the organization I care deeply about."
Taylor said he sent the email to move forward positively; however, in a new email sent from John Curtin, the former vice president of Finance and Accounting Club to members on Nov. 10, his email signature stated he was the current president. John Curtin was unavailable to reach for contact, as was Jaclyn Barkow, the club's adviser. Taylor confirmed, however that he is no longer the president for Finance and Accounting Club and that John Curtin is.
"The club and I have parted ways on friendly terms," Taylor said. "They have decided to focus on their specific agenda within the College of Business and we have found it to be in the best interest of all parties if I continued to advocate for the needs of the overall student body through Student Government."
Taylor began working with Weiler. Both said that they spoke with faculty during this semester about their concerns regarding commemorations for students who die. They refused to give the names of who they spoke with, but they both said they will be speaking with Stephen Turner, vice chancellor for finance and administration, about creating a commemoration process and possibly funding a commemoration wall on both campuses.
"Our vision is to soon have a commemoration wall erected somewhere on the PNW campuses for those students who have passed away as well as faculty and successful alumni who pass away," Weiler said.
In the past, administrators had honored the deaths of students through scholarships, such as creating the Stephen Hough Memorial Scholarship after former student Stephen Hough died in a car crash in April 2008. The other was creating a scholarship in the name of Diane Nicole Huntington, who was a student who died near the Hammond campus in December 2004. A plaque was also made in her name, which is placed in the hallway that leads to Gyte and Powers.
Taylor said that Jane Mutchler, dean of the college of business, was working to get a posthumous degree awarded in Bujaki's name and create an honorary brick placed in the pathway outside of SULB.
"Shortly after sending the first email, Dean Mutchler invited me to meet with her to discuss this subject. I was extremely grateful for her genuine interest and concern," Taylor said.
The Pioneer could not get in touch with Mutchler. Taylor and Weiler said they will not stop until there is a guideline for current students who die while attending PNW.
"We are working adamantly to see it happen," Weiler said. "Our university has the resources. It's just a matter of action and attention taken toward the sensitive subject of commemoration. We are a university working together to facilitate a community of unity, and this is an incredible first start."