Changes within Office of Dean of Students
Interim Dean of Students departs, SGA expresses concerns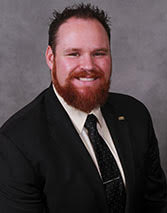 Andrew Pettee, assistant Dean of Students, took over the responsibilities of Dean of Students according to an announcement by Joy Colwell, interim vice chancellor for Enrollment Management and Student Affairs, on Nov. 1.
Meg McKeon, former interim Dean of Students, said her departure from the university was due to her contract being completed after the change in leadership from Carmen Panlilio, the former vice chancellor for enrollment management and student affairs who hired her, to Colwell.
McKeon began serving the Office of the Dean of Students on Aug. 27 with a one-year contract after Lisa Goodnight left the role to become interim vice chancellor for institutional advancement.
Colwell declined to comment on behalf of the university, citing university policy regarding employee's right to privacy and confidentiality. No official announcement has been made to the students.
Riley Owens, SGA president, said the recent departures of McKeon and Panlilio are "alarming," during the Nov. 9 Faculty Senate meeting.
"I fear that there will be no meaningful changes for the next year or two," Owens said.
Faculty Senate members addressed Owens' concerns and discussed what seems to them to be heavy overturn in upper administration.
Geoff Schultz, CHESS senator, noted that it also seems that replacements tend to be internal instead of seeking outside people and ideas to change the culture.
"Maybe as a group, we need to start monitoring the upper administration," Schultz said.
In an interview with The Pioneer on Nov. 5, Chancellor Thomas Keon responded to lingering student concerns about the turnover in the two roles.
"My expectation is that whoever comes in to replace them is a student-driven individual. The student affairs side is keenly focused on student interest so I don't see why whoever comes in would not be," Keon said.