Women's soccer goalkeeper records first career shutout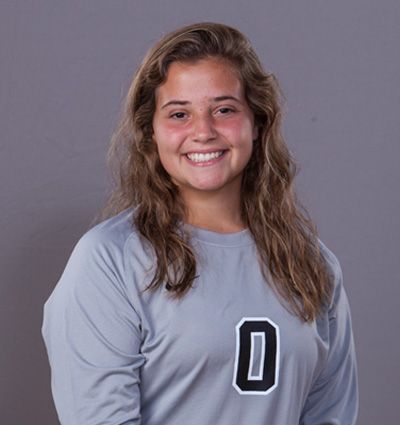 Hang on for a minute...we're trying to find some more stories you might like.
Halle Stork, freshman goalkeeper, achieved her first career shutout during the Oct. 14 match against Northern Michigan University, helping the team to a 1-0 win.
Stork, civil engineering major, said soccer has been a part of her life since childhood. She recalled picking up the game after watching her two older brothers and cousins play. Eventually, she found her own passion for the game.
"I did get thrown into the goal one day just because my brother wanted a little competition. I actually liked putting my body on the line and handling the ball with both my feet and my hands," Stork said.
Stork said she enjoys playing soccer because it teaches her valuable lessons.
"It brought me happiness, taught me life lessons and kept me busy," Stork said. "I push myself every day saying 'you got the next save' and by taking that and putting it into my life, understanding that even if I make a mistake or mess up, I'll learn my lesson and push to be better so I don't make that mistake again."
Jason Truty, women's soccer head coach, said Stork is a hard worker and fierce competitor.
"She is fun to have around and it's been great getting to know her," Truty said. "I like that she is very aggressive with the details that we work on. She responds well to being pushed hard. Halle also accepts suggestions in a very positive manner."
Women's soccer holds a 4-13 overall record and a 2-7 conference record. The team's next match is against Grand Valley State University on Oct. 30 for the GLIAC quarterfinals.