SGA election cycle to begin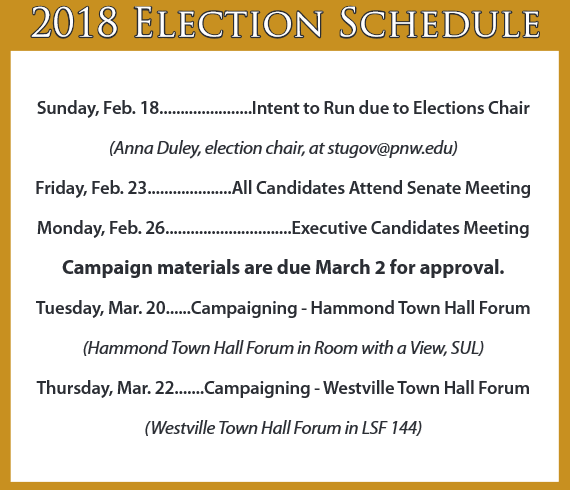 Hang on for a minute...we're trying to find some more stories you might like.
The 2018-19 election packet for SGA has been distributed to the student body via email. Those who are interested in running for any position must declare intent to run by Feb. 18.
Daquan Williams, SGA president, said one change the organization has made this year is ensuring that they got the information for election season out sooner.
"It takes several people to handle elections and we have done a wonderful job in keeping up with things this time around," Williams said.
The election packet sent to the student body details the election season schedule, campaigning rules, duties of each position, candidate application forms and a candidate petition sheet.
Williams said students interested in running for SGA should be team players, be open to compromise and see helping students as their priority.
"Some advice I'd like to give is to go out and talk to your fellow students. Listen to their concerns, pick their brains about PNW and prove to them that you're a wonderful candidate," Williams said.
Students who wish to declare an intent to run should contact Anna Duley, elections chair, at [email protected] or deliver their intent to the SGA office on either campus. The offices are located in SUL Room 324- F on the Hammond campus and DSSAC Room 1021 on the Westville campus.
"The most important thing about SGA right now is making PNW somewhere that students love to be and a place where they'll get their degree one day," Williams said. "SGA is about the students and for the students."