Best part of Halloween- Izzy Manning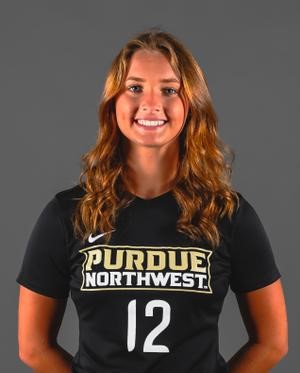 Freshman Izzy Manning is beyond excited about her first college Halloween experience.
"As a member of the women's soccer team, we are doing a costume-theme practice divided into teams, and that itself sounds like so much fun!" said Manning, a Math major.
Manning, a defender on the soccer team, and a member of the PNW Student Athlete Advisory Council, has been working with other athletes to put together an athletics-sponsored event for the school and community. The result was a truck-or-treat event held at the Nils Nelson parking lot in Hammond on Oct. 21. Children from the community were welcomed to trick or treat from car trucks in the parking area.
Manning's love for Halloween started when she was little and was going door to door dressed as a princess, asking for candy.
"My favorite Halloween costume has not necessarily been a specific costume, but the memories that have come with my costumes," she said. "From kindergarten to fifth grade, I dressed as a Disney princess.
"My mom and I would pick out the princess that year and then the next, as it became a tradition," she said. "She would help me get ready and look like a princess doing my hair and makeup, then finally the dress. This will be a memory I cherish forever."
But Halloween means more than costumes and candy to Manning.
 "My favorite part of Halloween is the atmosphere it creates," she said. "Halloween approaching means fall is officially here. The leaves change, the weather starts becoming cooler, and everything just feels a bit cozier."
And, of course, there are the pumpkins.
 "My favorite Halloween activity would have to be carving pumpkins," Manning said. "I always do it with family and friends, and we even turn it into some light-hearted, fun competitions."
Leave a Comment