Sinai Forum speakers announced
Hang on for a minute...we're trying to find some more stories you might like.
The 65th Sinai Forum season will open with James Comey, former FBI director, on Sept. 9. The others four guests speakers will present Oct. 7, Oct. 28, Nov. 11 and Dec. 2.
Leslie Plesac, executive director of the Sinai Forum, said the speakers are selected with the input of the executive director, the Forum Advisory Board and the chancellor. Program expenses are covered through donors, ticket sales and endowment revenue. This year's speakers are as follows: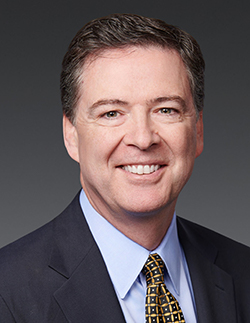 James Comey
Sept. 9 at 4 p.m. at the Stardust Event Center in the Blue Chip Casino, Hotel & Spa, Michigan City
Comey will be giving a speech titled "The Ethical Leader" about his experience in public service. He released a book titled "A Higher Loyalty: Truth, Lies and Leadership" in April that detailed his career.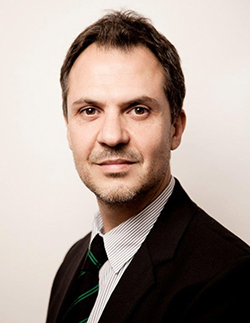 Platon
Oct. 7 at 4 p.m. at the Great Hall in the DSSAC, Westville campus
Platon will present "Powerful Portraits: An Intimate Look at Humanity and Leadership." He is a photographer who worked for British Vogue and has shot portraits for Rolling Stone, The New York Times magazine and Time. His 2007 "Person of the Year" cover featuring Russian President Vladimir Putin won first prize at the World Press Photo Contest.
Episode seven of the Netflix original "Abstract: The Art of Design" profiled Platon. His works include focus on human rights, world leaders and men and women of the U.S. military.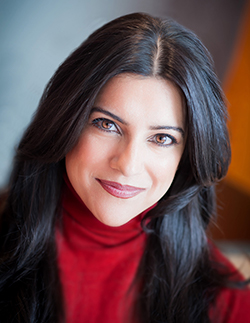 Reshma Saujani
Oct. 28 at 4 p.m. at the Great Hall in the DSSAC, Westville campus
Saujani will be delivering the speech "Women, Technology and Leadership." She is the founder and CEO of Girls Who Code, a national non-profit organization that educates girls in computing skills and technology. In 2010, she was the first Indian American women to run for U.S. Congress, at which point she visited schools and was determined to create her organization after seeing the gender gap in the field.
Her February 2016 TED Talk "Teach​ ​Girls ​Bravery,​ ​not​ ​Perfection,"​ ​which discusses encouraging more women to choose careers in computer science, a male-dominated field, has​ ​more​ ​than​ four ​million​ ​views​. Saujani has been one of Fortune's World's Greatest Leaders and  Forbes's Most Powerful Women Changing the World.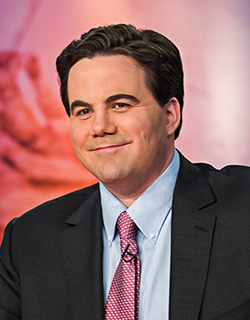 Robert Costa
Nov. 11 at 4 p.m. at the Great Hall in the DSSAC, Westville campus
Costa will be analyzing the midterm elections from Nov. 6 in his speech, "Inside 2018: Understanding the Midterm Elections." As a national political reporter for The Washington Post, he covers the White House, Congress and campaigns, as well as being a moderates PBS's "Washington Week" and is a political analyst for NBC News and MSNBC.
While Washington editor for the National Review, he was a political analyst for CNBC.
Costa has worked to cover movement politics, policy and challenges facing party leaders. He is known for reporting on the 2013 government shutdown and holding several interviews with President Donald Trump.
In 2008, he earned a bachelor's degree in American studies from the University of Notre Dame.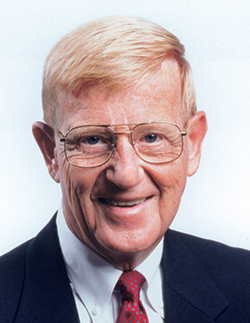 Lou Holtz
Dec. 2 at 4 p.m. at the Great Hall in the DSSAC, Westville campus
Holtz, a college football coach with a 243-127-7 career record, will be presenting "An Afternoon with Legendary Coach Lou Holtz: Game Plan for Success." He is the only coach in college football to take six different teams to a bowl game, win five bowl games with different teams and have four different college teams ranked in the final top 20 poll. Holtz was the coach for the 12-0 Notre Dame team that won the 1988 Fiesta Bowl. 
A former ESPN analyst, Holtz was ranked fifth on the all-time coaches list and was selected for the class of 2008 College Football Hall of Fame. He coached twenty-six seasons at the collegiate level and was named the National Coach of the Year in 1988.
Plesac said the goal of Sinai Forum is to bring consequential speakers to the Region to enlighten, educate, inspire and entertain the community.
"Attendees will hear speakers with expertise in politics, leadership, the arts, technology and sport. The 2018 season will provide a glimpse into the news stories of the day and provide an opportunity to listen, challenge and learn," Plesac said.
Tickets
Single tickets for James Comey – $100

Regular season tickets, general seating – $150

Patron season tickets, reserved seating and 2:30 p.m. reception with speakers before program – $275

High school and college students – Free with valid student I.D. Student RSVP for the Comey program only is required.